Underwaterscapes: Watercolor Workshop with Chris Blevins and Suzi Vitulli
May 4 @ 10:00 am

-

May 5 @ 4:00 pm
It's all about the fishies and other underwater critters and plants at this two-day workshop. We'll be sharing techniques we learned from fabulous watercolorists Allura Westly and Lian Zhen, combined with our own skills and style too of course.
We'll spend Day One playing with all the different techniques and approaches you can use to paint an underwaterscape.  Day Two, you'll design your own painting, and paint it.  Plus, we'll do demos and provide you with individual help throughout the day, of course.
Supplies are on your own.  See list below.  Or if you're still gearing up your watercolor materials, we can provide what you need for a $20 materials use fee.
We hope to see you for this super fun two-day event with the world's best art medium…WATERCOLORS!
We're offering two types of tickets for this workshop
Pay in full up front – $195
Pay $90 upfront, and $100 more in CASH at the event.  Savings of $5 for you.  This is a cash only discount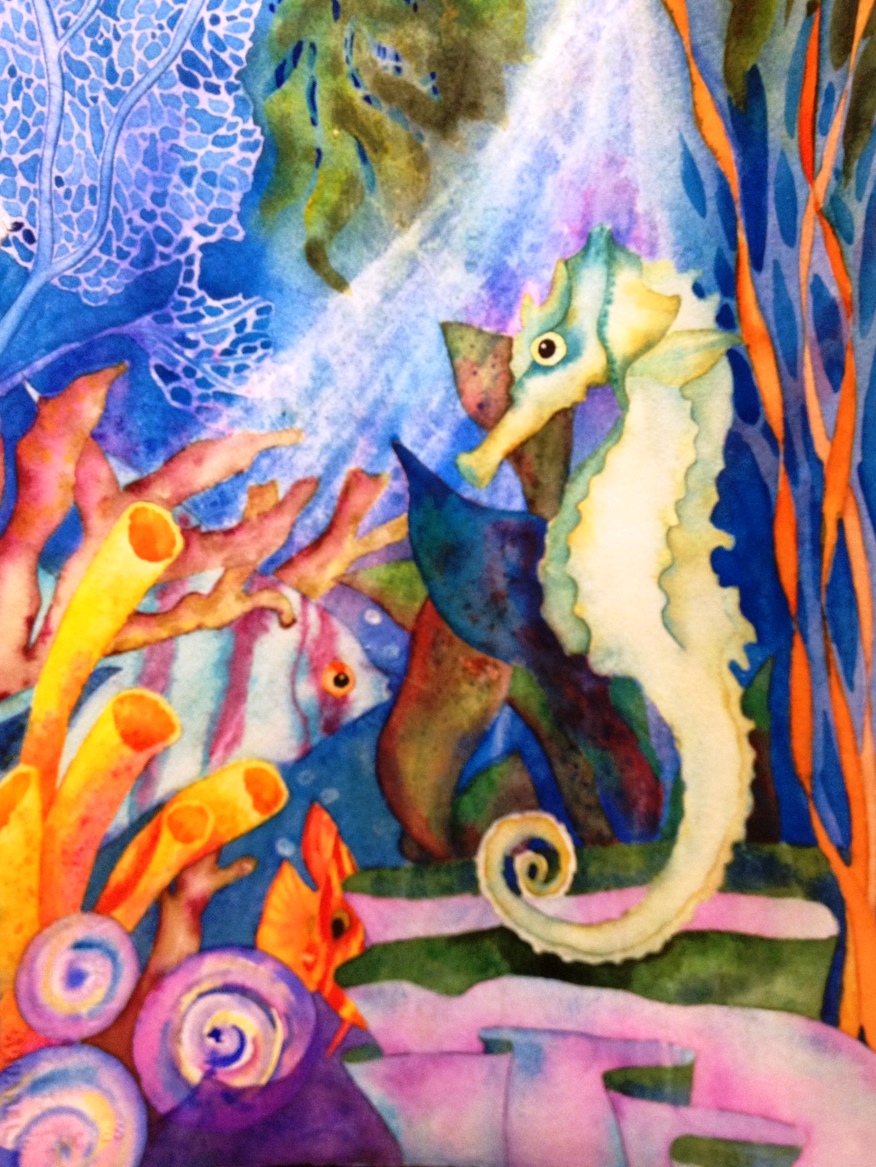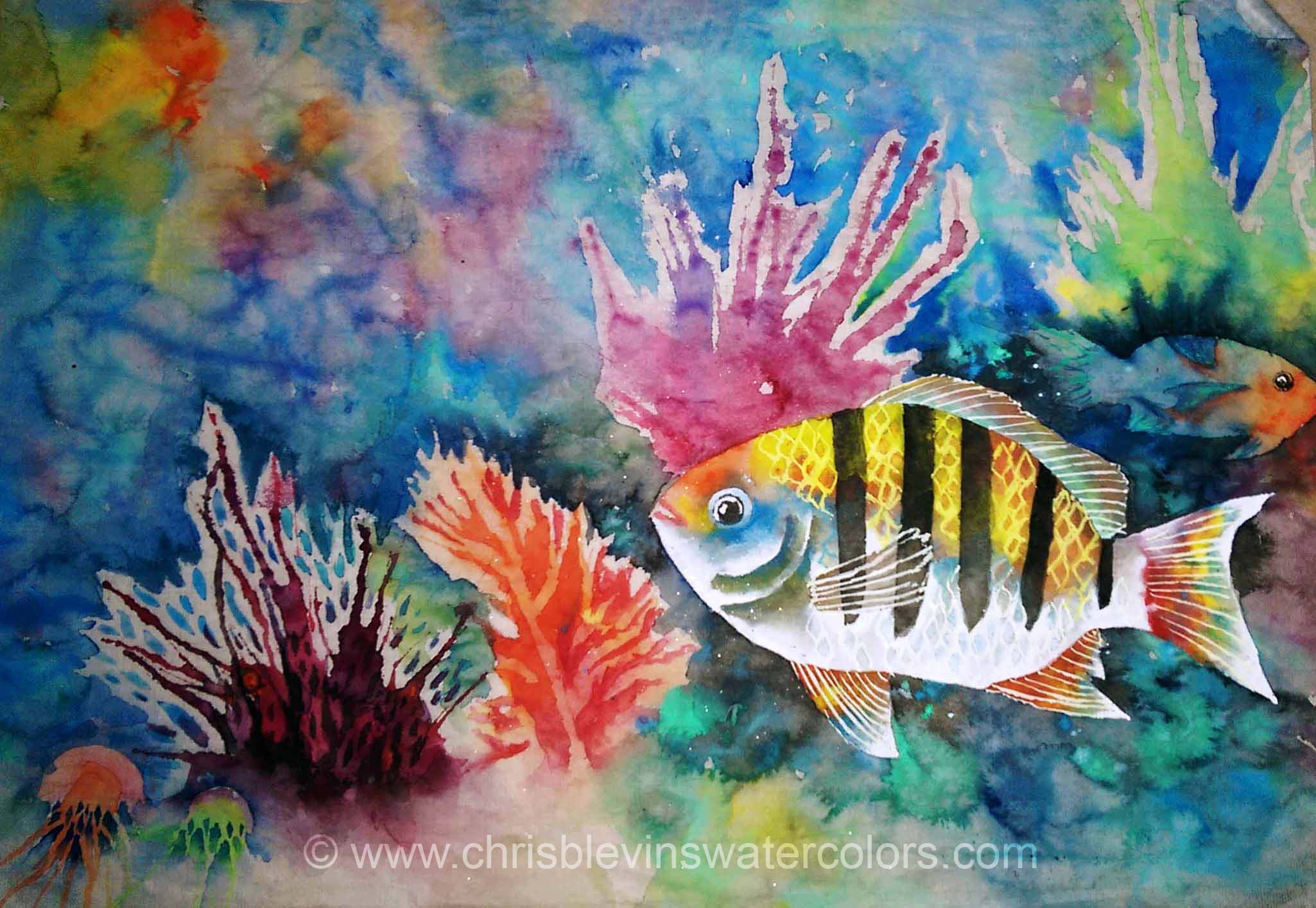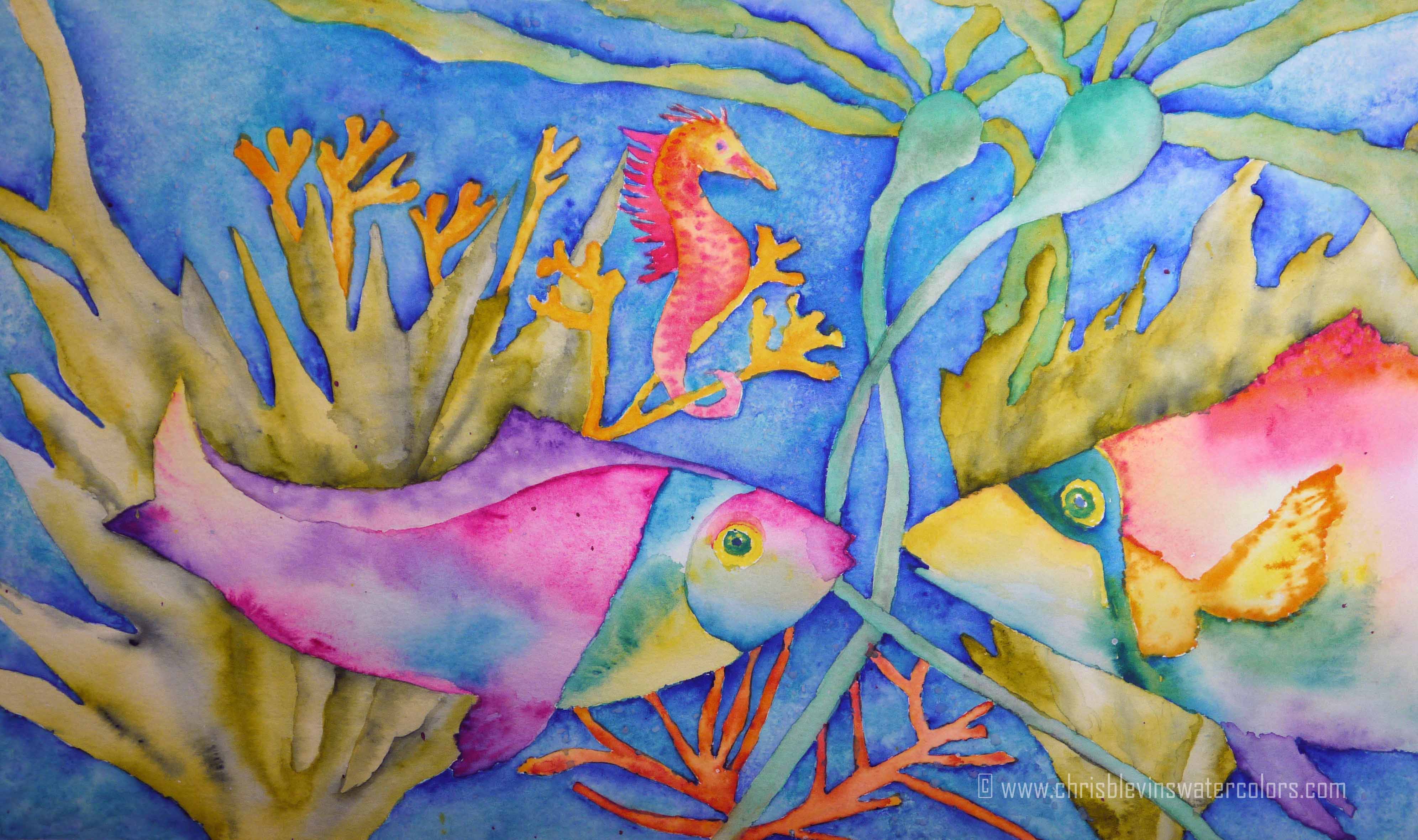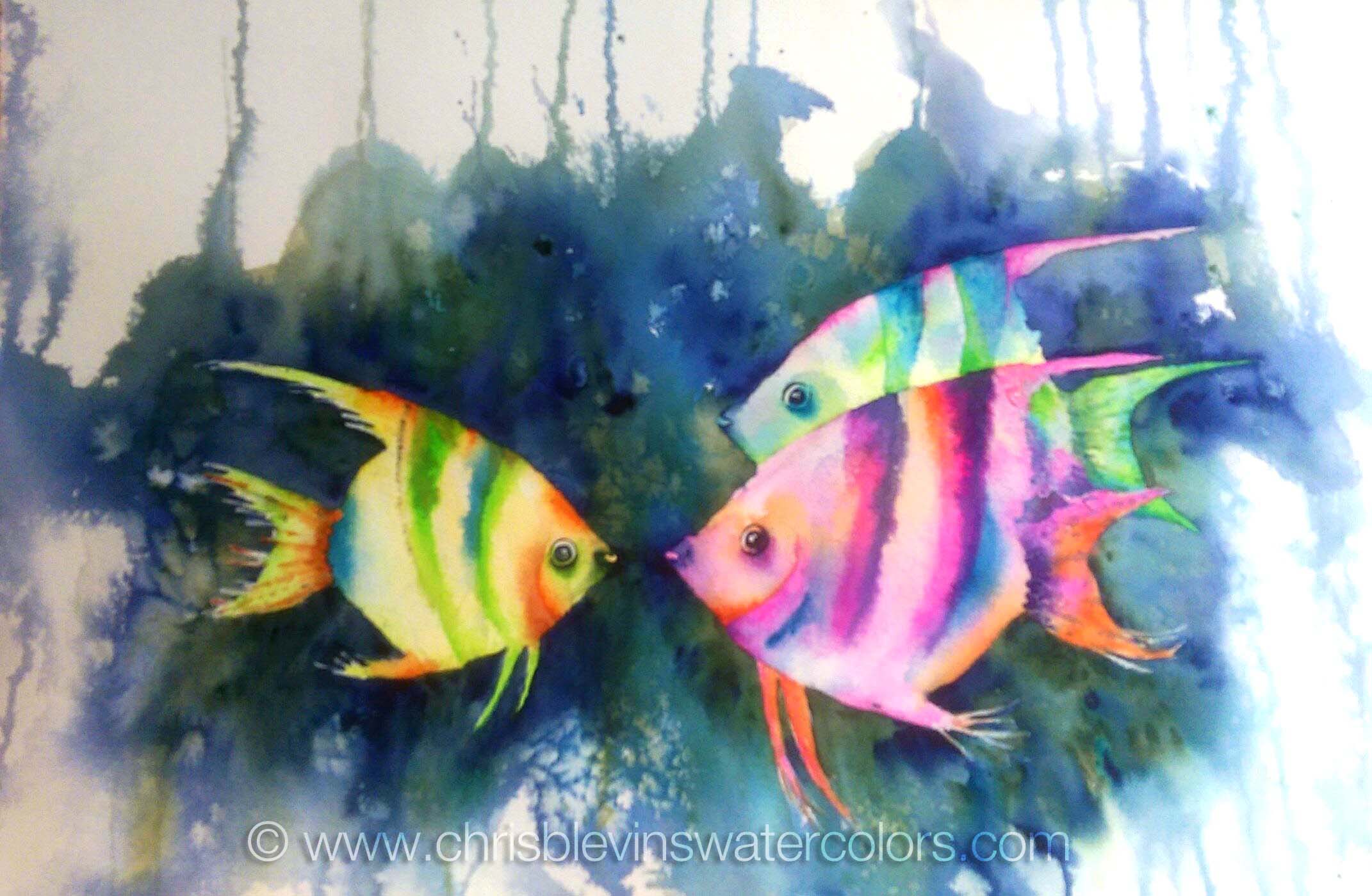 Supply List
Special stuff for this workshop:
·         Pair of scissors
·         Large spray bottle with adjustable nozzle
·         White watercolor paint – often called gouache, sometimes called antique white.  LaVonda has this.
·         Masking fluid.  Brand is not important, but make sure it's new or fairly new (masking fluid has a shelf life)
·         Masking tape (not painter's tape)
·         Something to apply masking fluid with – a crappy brush or a small crochet needle or ?
·         Bar of ivory soap
·         ½ sheet (15 x 22) of artist/professional quality watercolor paper.  Tear the other half into eight approx 5×7 pieces.  Art on the Columbia has paper in stock
·         Salt – rock salt, coarse sea salt, fine sea salt
·         Reference photos of coral reefs – coral, foliage, fish, shells, other critters
·         Pencil – a #2H pencil is a good one to have as part of your watercolor supplies.  Art on the Columbia carries these.
·         Kneaded eraser.  Art on the Columbia carries these.
·         Q tips
Your regular watercolor stuff (to include, but not limited to):
·         Water buckets
·         Brushes.  Art on the Columbia has several lines.  We're happy to help you choose one or some during class, if need be.
·         Artist/professional quality paints.  Art on the Columbia carries Holbein, Daniel Smith, and M Graham.  Please no student or academy grade paints like you can pick up at the Craft Stores, Walmart, CostCo.
·         Palette.  AOTC has a quite a few different types from which to choose.
·         Paper (see detailed instructions above)
·         Board to paint on
·         Roll of paper towels